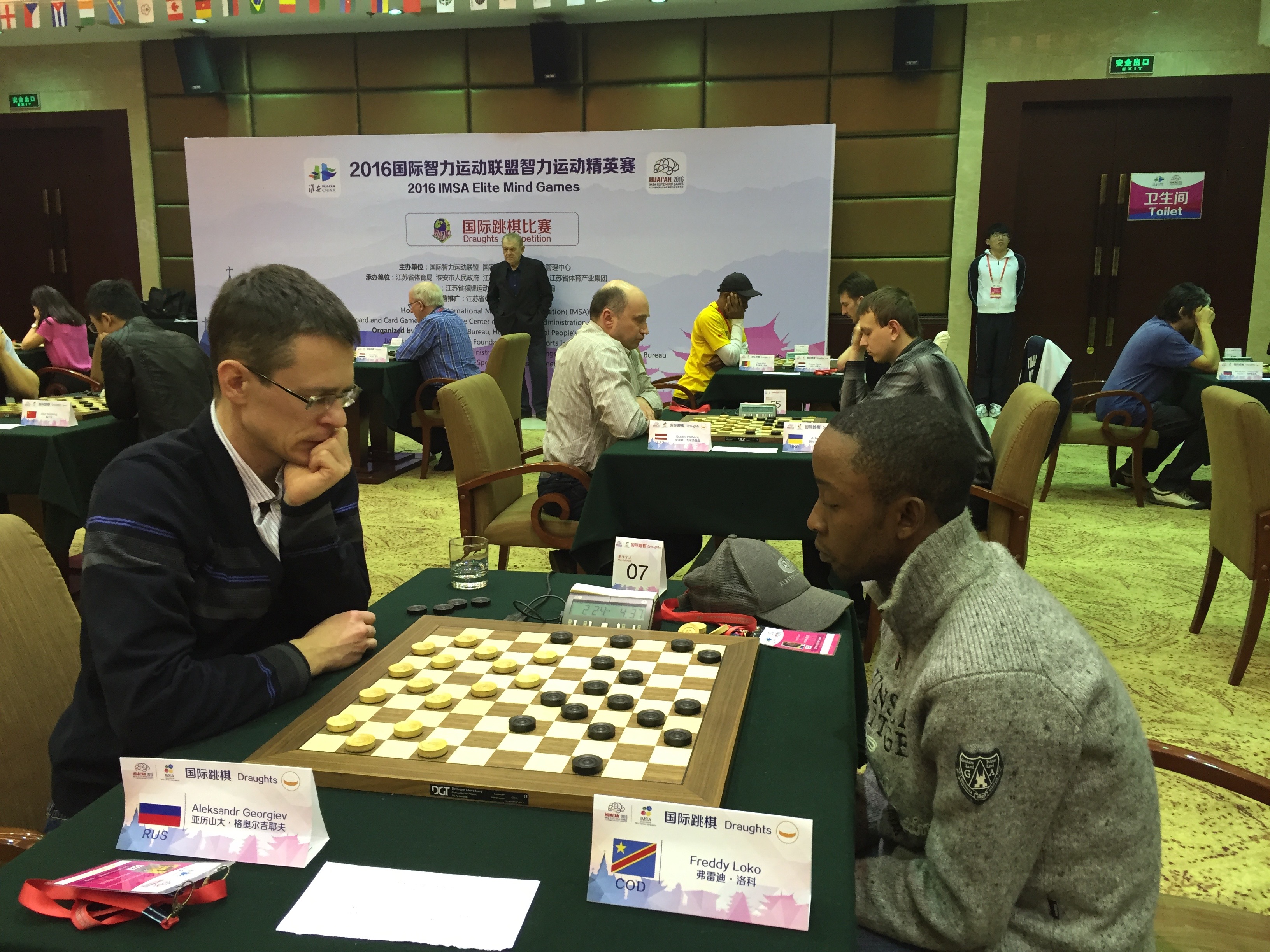 Round 12: Georgiev – Loko 0-2.
Nobody in the draughts world knew who Freddy Loko from RD Congo is. Until 2014 when he for the first time participated in the Championship of Africa and decisively won the title. As a result, he last year made his debut in the World Championship.
Loko seems to have learned quite some things from this single World Championship participation. Because today, he was the king of the blitz event by in the last round convincingly beating nobody else than World Champion Alexander Georgiev. It is no wonder then, that Loko is in the lead. Loko visibly enjoyed his performance against the World Champion and was not shy about it. ,,I overpowered him, it was a beautiful game."
But Loko – however convincing his win over Georgiev – must share the lead with another great  – but already more established – grandmaster from the African continent: N'Cho Joel Atse from Ivory Coast. Just as Loko, Atse managed to assemble 18 points, in spite of even having suffered two defeats in a row. Atse stressed his capability to quickly recover by immediately after his two defeats beating former World Champion Alexander Shvartsman.
With these two African leaders and Georgiev, Virny, Ndjofang and other heavyweights following, the second and last day of the blitz event promises an exciting finish.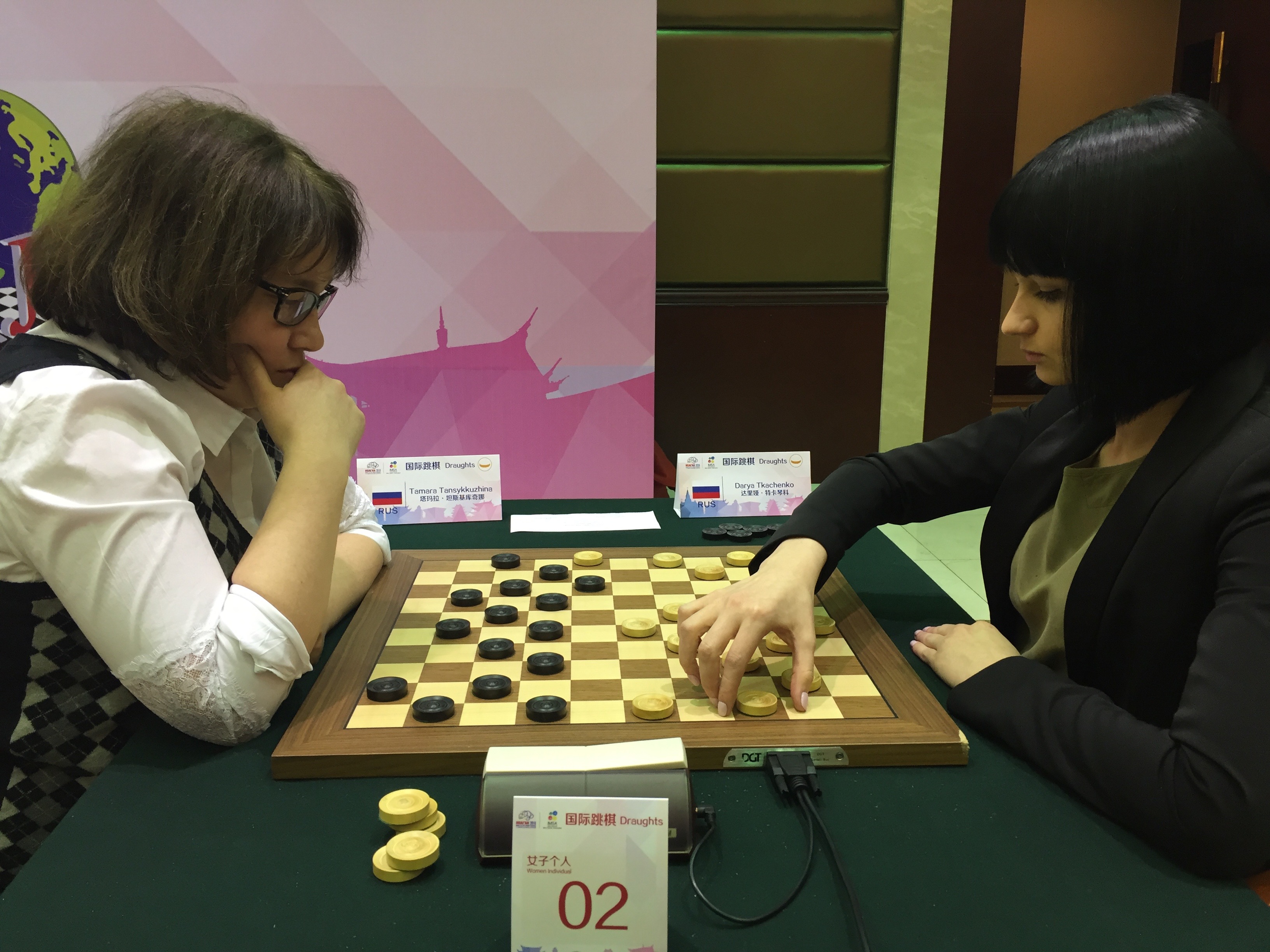 Round 9: Tkachenko – Tansykkuzhina 1-1.
In the women event, Darya Tkachenko (Russia) with 15 points is in pole position, two points ahead of Olga Kamyshleeva (Netherlands) and three points ahead of Darja Fedorovich (Belarus) and Zoja Golubeva (Latvia).