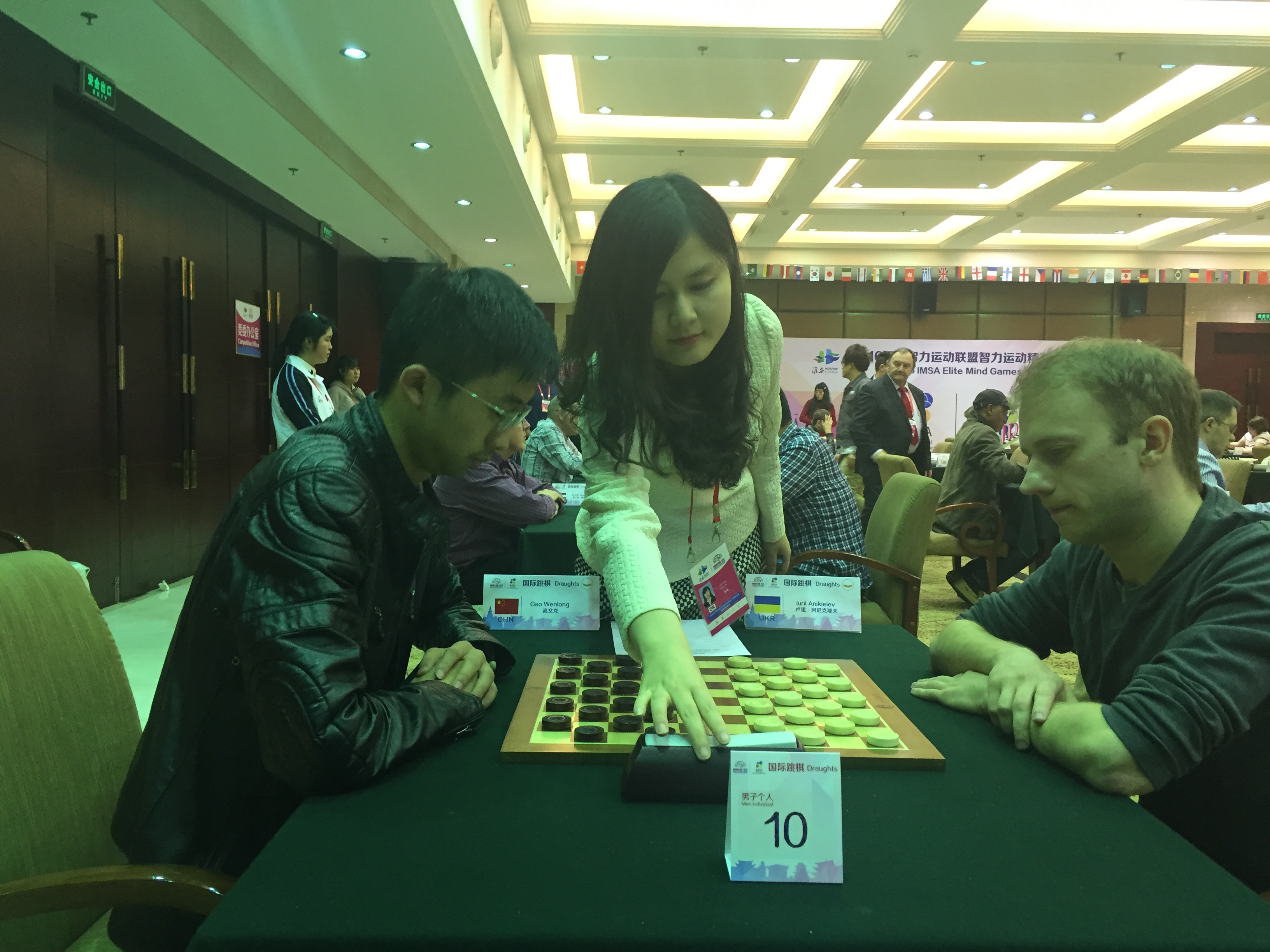 The super blitz event kicked off with the first eight of a total of 23 rounds. Super blitz draughts is blitz draughts to the extreme. Each player receives 5 minutes of thinking time plus 2 seconds per move made. This ensures that, at least theoretically, it's not possible to force each other into time default. The battle must therefore be won on the draughts board and not on the clock. The tricky thing of super blitz draughts is, that players in case of a draw must play as many games as is necessary to produce a victor, within the initially given thinking time. This basically means that after one or two draw games, the athletes have arrived in games where they have 1 second to decide a move and the other second to execute the move and operate the clock.
Today, in the Open Event, Yuriy Anikeev proved to be the best decider under pressure and scored 100%. Alexey Chizhov and Alexander Shvartsman follow him with one victory less. In the Women event, Olga Fedorovich, Tamara Tansykkuzhina, Zoja Golubeva, Viktoriya Motrichko and Aygul Idrisova are all leading with 14 points.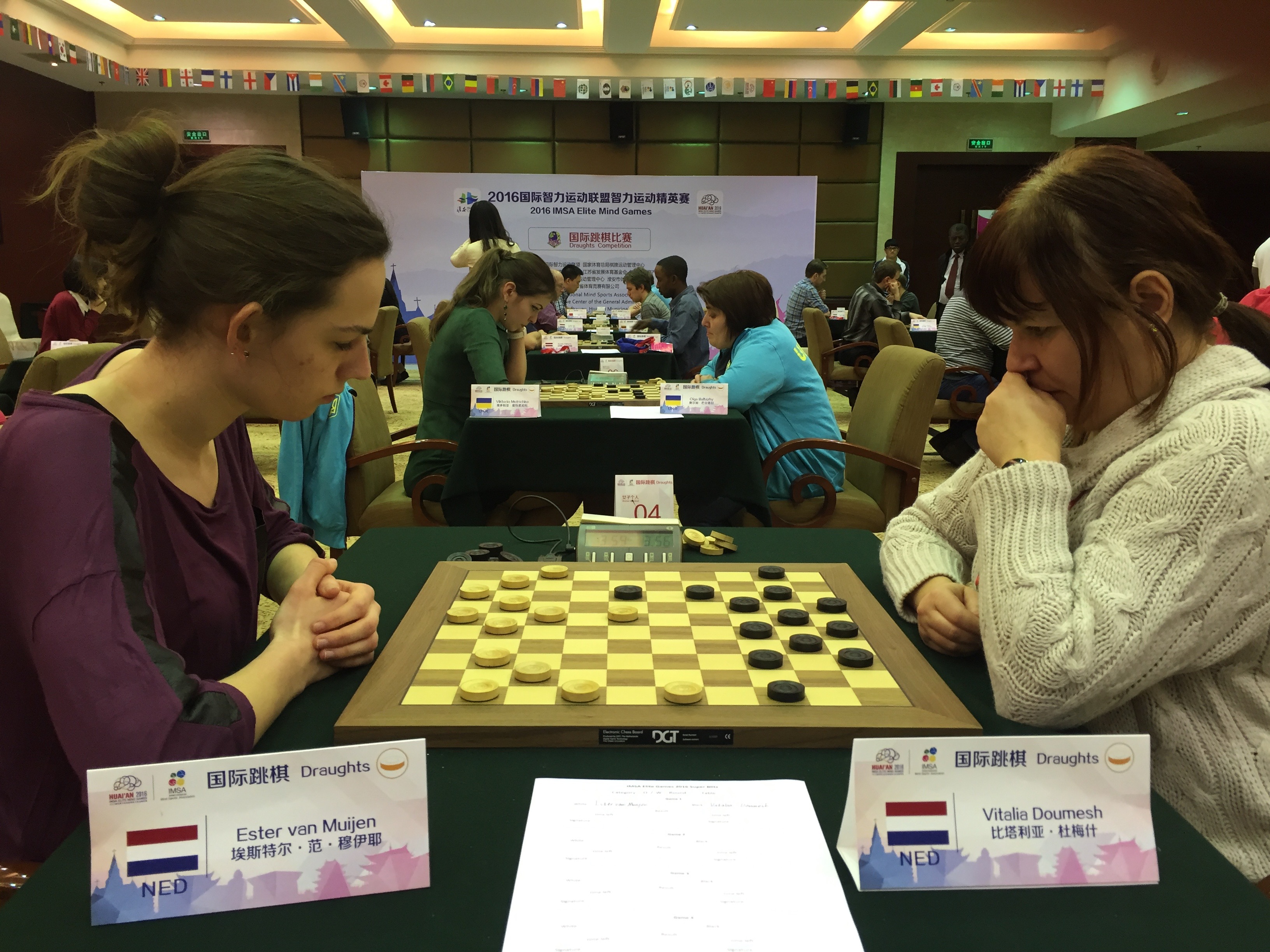 Ester van Muijen (Netherlands) – Vitalia Doumesh (Netherlands) 0-2.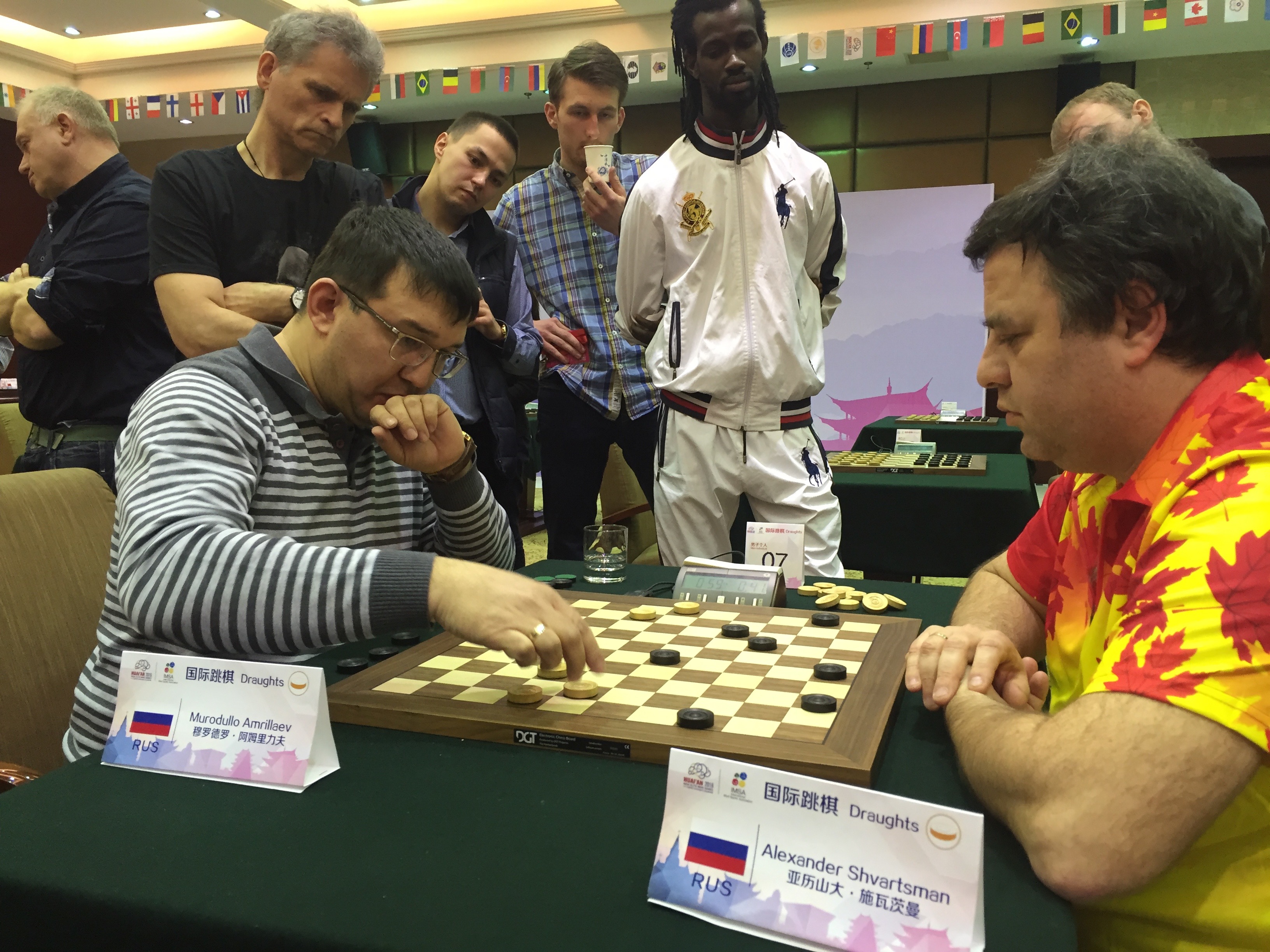 Murodullo Amrillaev (Russia) – Alexander Shvartsman (Russia) 2-0.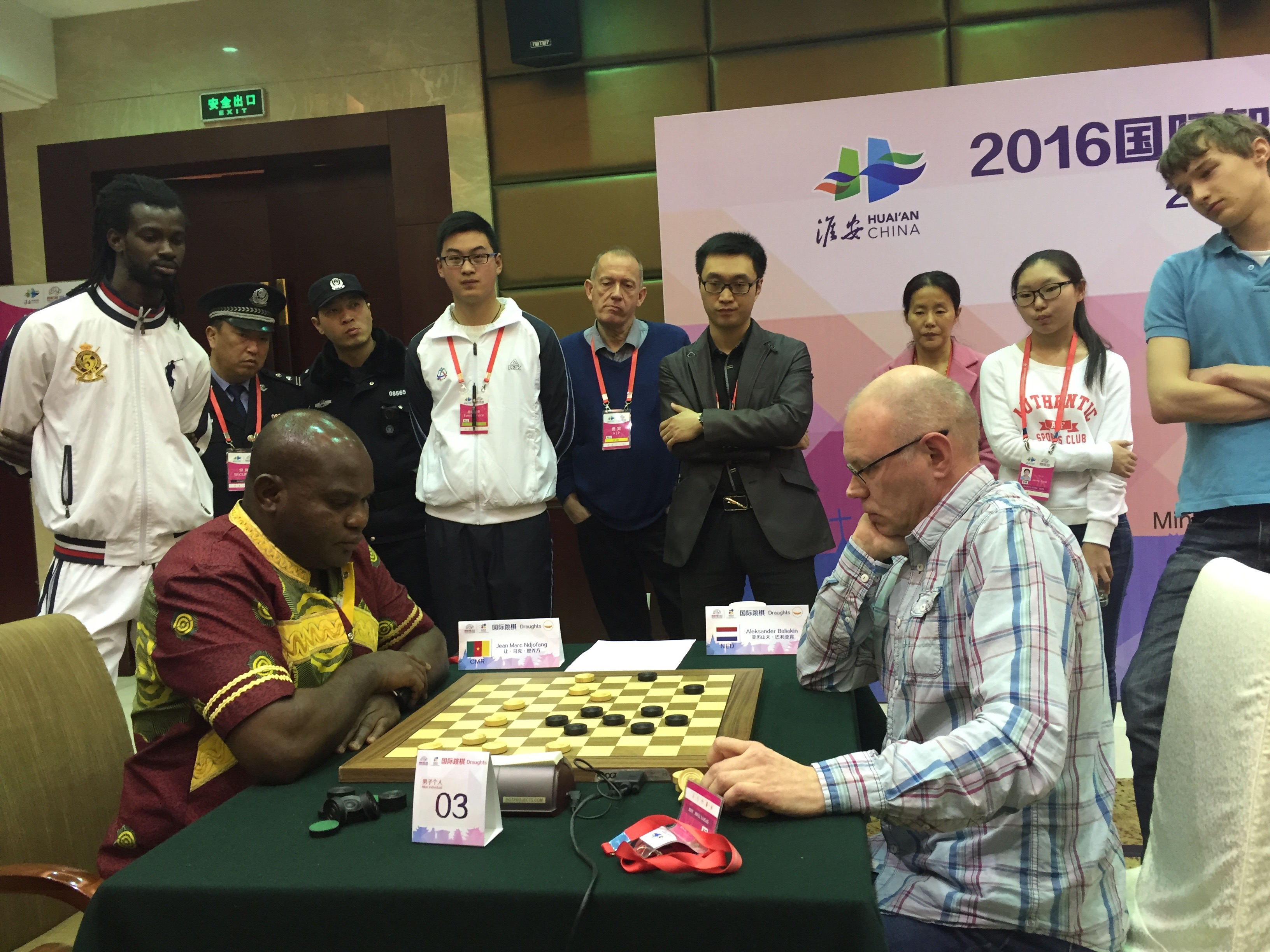 Jean Marc Ndjofang (Cameroon) – Alexander Baliakin (Netherlands) 2-0.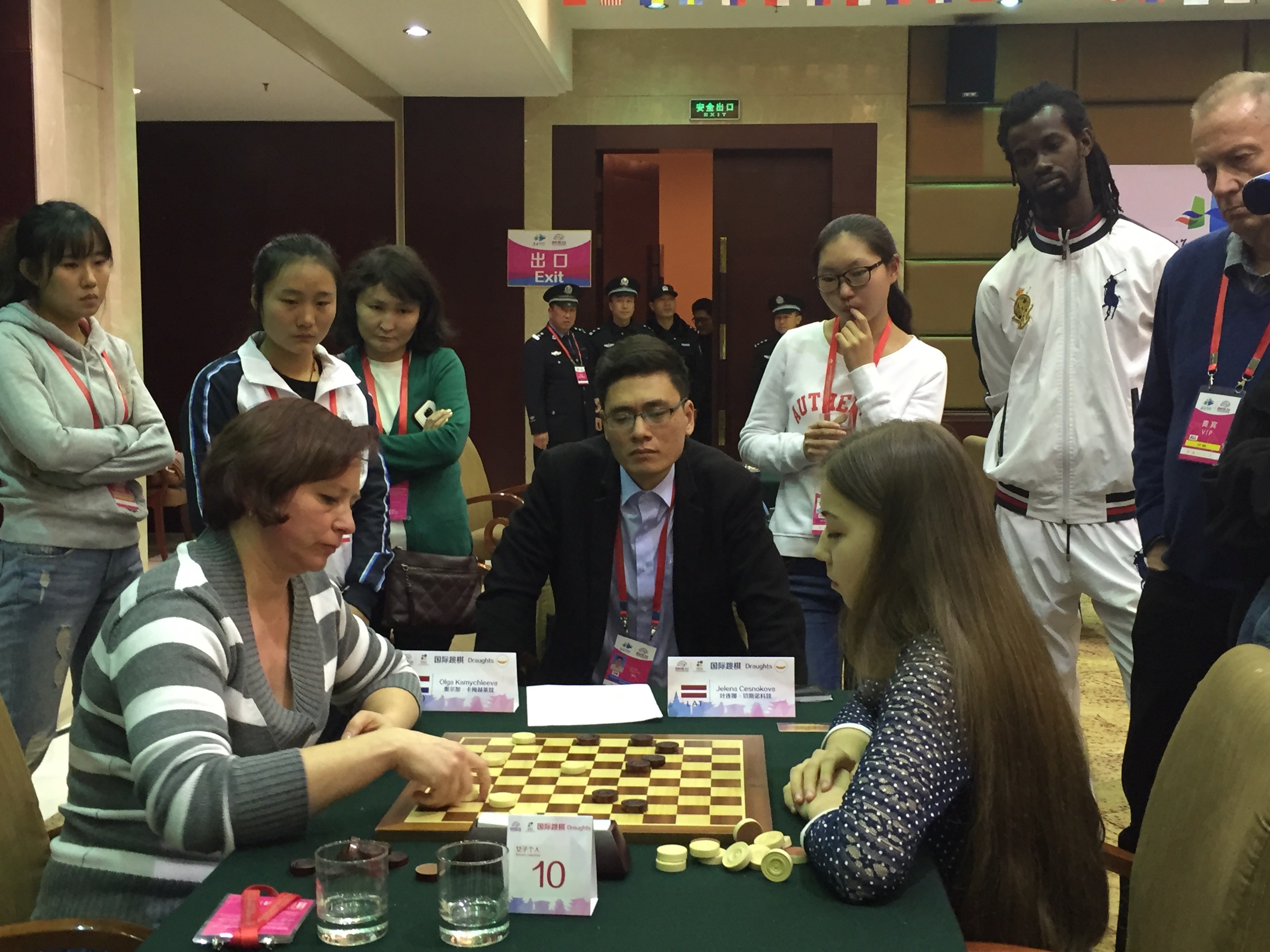 Olga Kamyshleeva – Elena Cesnakova 0-2.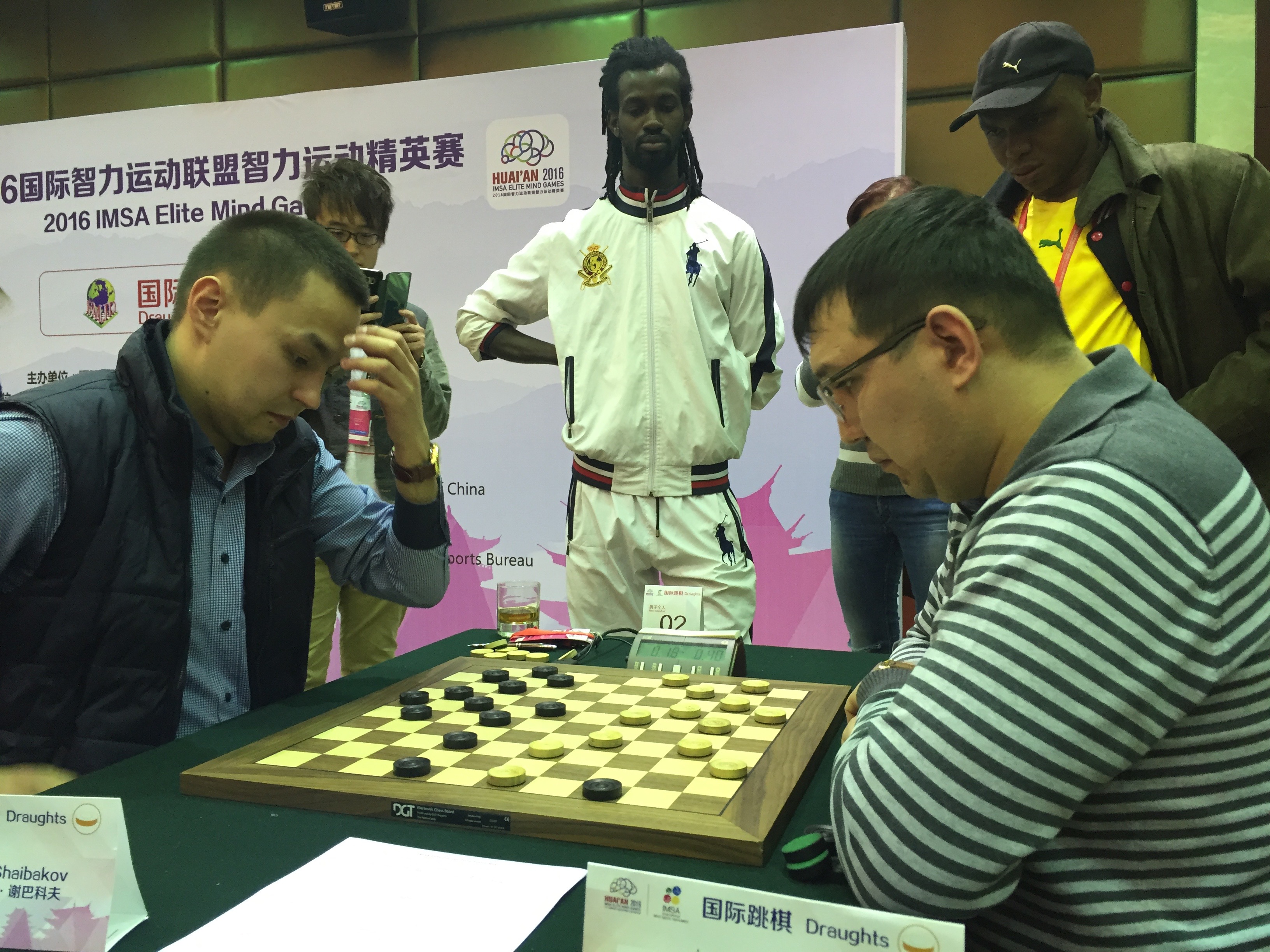 Amrillaev (Russia) – Shaibakov (Russia) 0-2.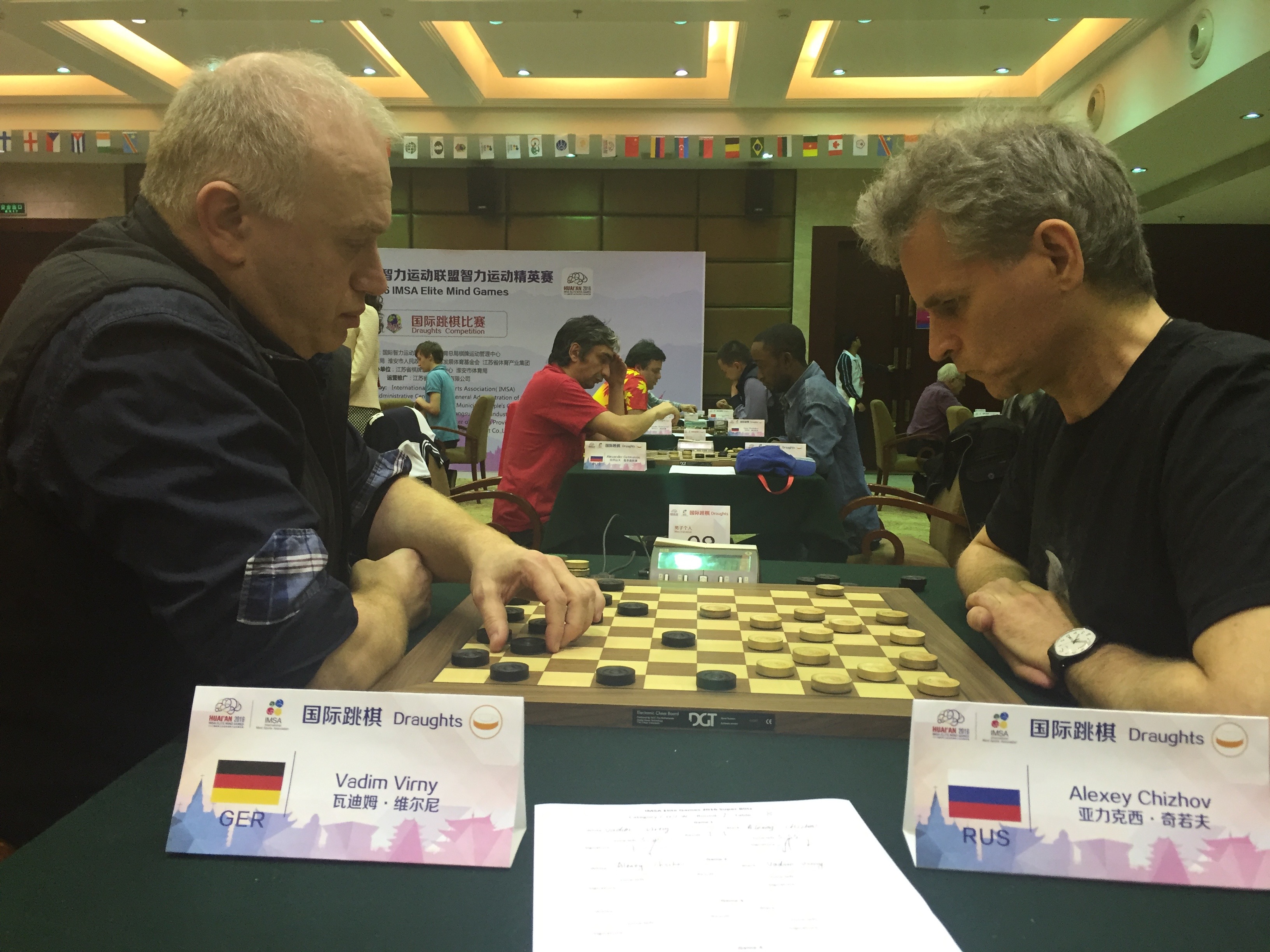 Chizhov (Russia) – Virny (Germany) 0-2.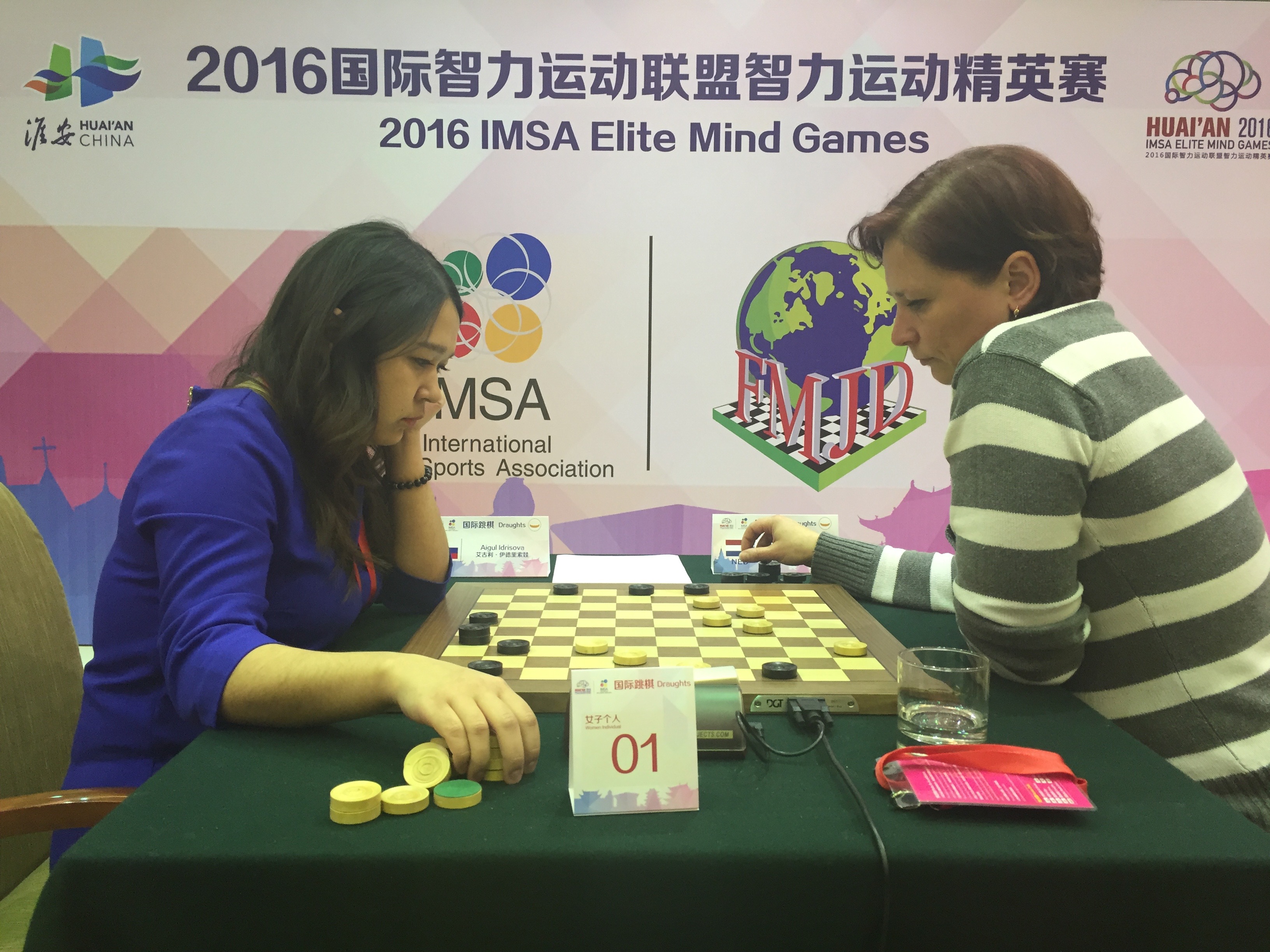 Aygul Idrisova from Russia (left) and Olga Kamyshleeva from The Netherlands: 2-0.
Photo: draughts twins Olga (left) and Darja Fedorovich from Belarus: 2-0.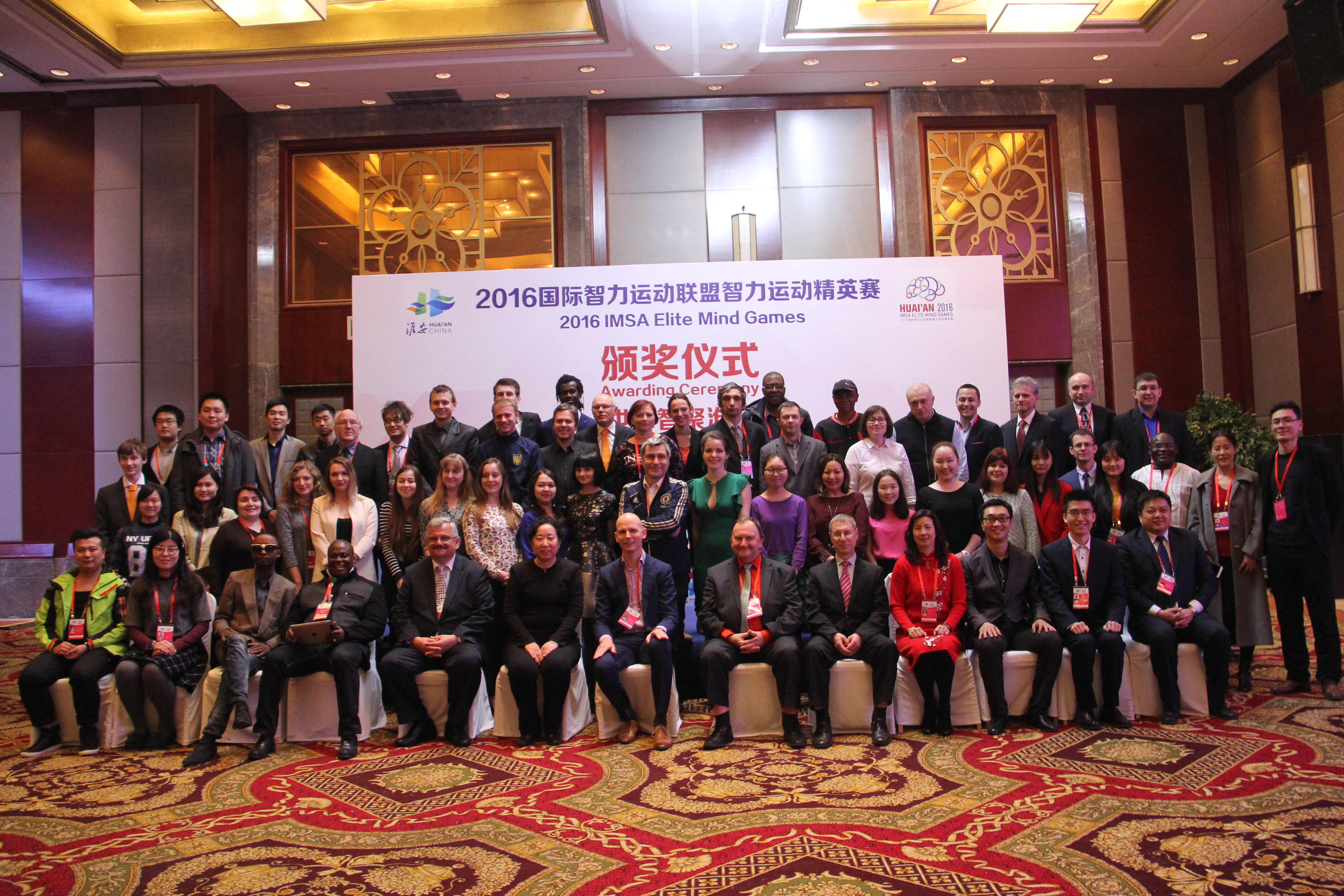 Photo: players and officials of the 2016 IMSA Elite Mind Games.