With 25 World Titles between them, Zoja Golubeva from Latvia (15 titles) and Alexei Chizhov from Russia (10t titles) are living legends. Chizhov with both the rapid (same number of points as medallists) and blitz (gold medal) events already showed to be 'in the flow'. With the super blitz he just continues in the same way and is leading with 28 points out of 15 games, two points ahead of the trio Anikeev, Baliakin and Shvartsman.
Golubeva – compared to her unique track record – gave a modest performance during the rapid and blitz event this week. But now, she has found her winning mood and is leading the Super Blitz Women event with 26 points out of 14 games, followed on two points by Viktoriya Motrichko (Ukraine) and Olga Fedorovich (Belarus).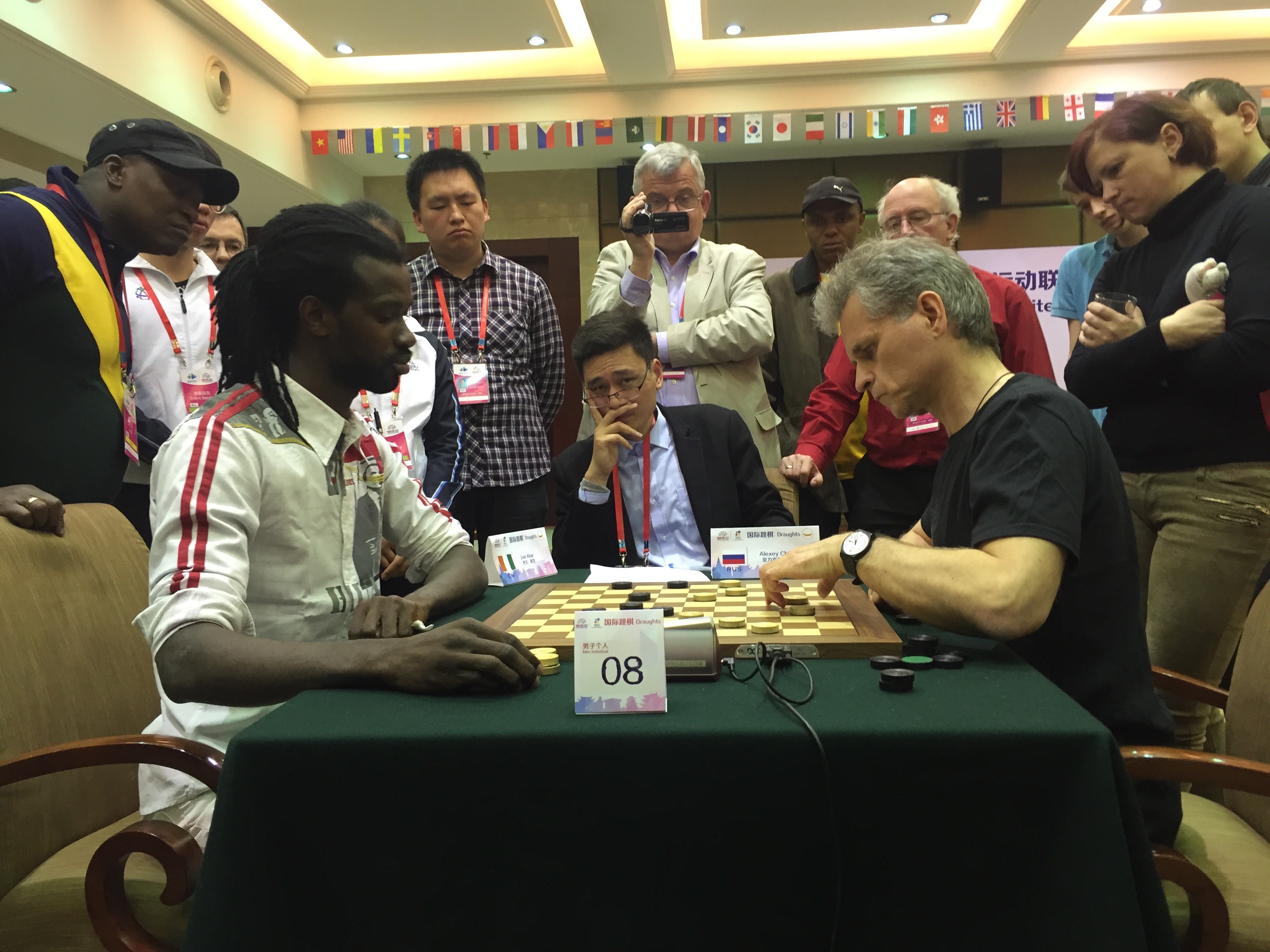 Alexei Chizhov (Russia) – Joel N'Cho Atse (Ivory Coast) 0-2.
Mostly absent in the top of the ranking are the grandmasters from the African continent who impressed so much during the rapid and blitz event. Only Joel N'Cho Atse from Ivory Coast (silver medallist blitz) has managed to stay in the top five of the ranking and is within reach of yet another medal. With still seven rounds to go, it's to early to predict any winner and so tomorrow promises to bring a day, filled with suspense.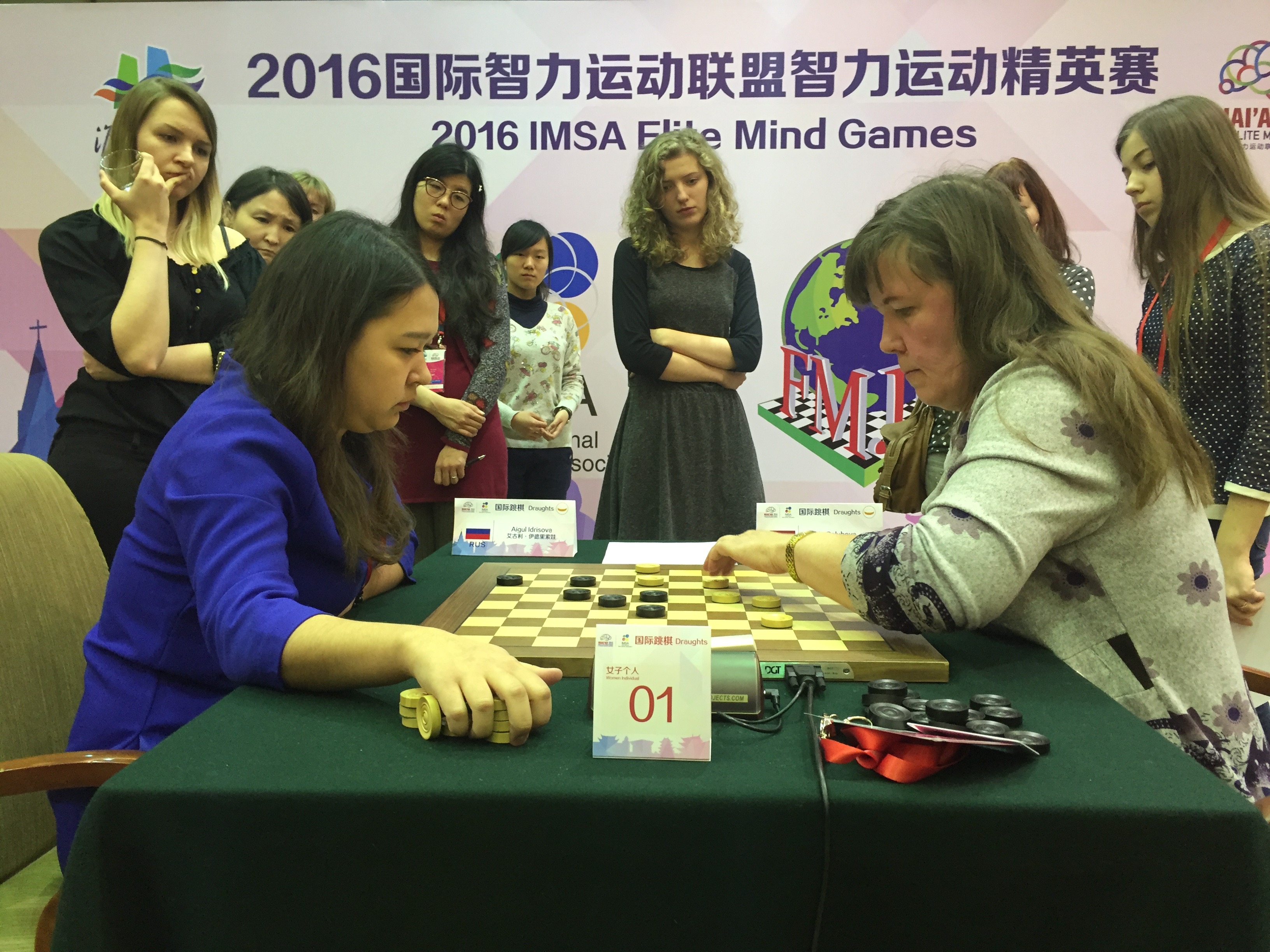 Zoja Golubeva (Latvia) – Aygul Idrisova (Russia) 2-0.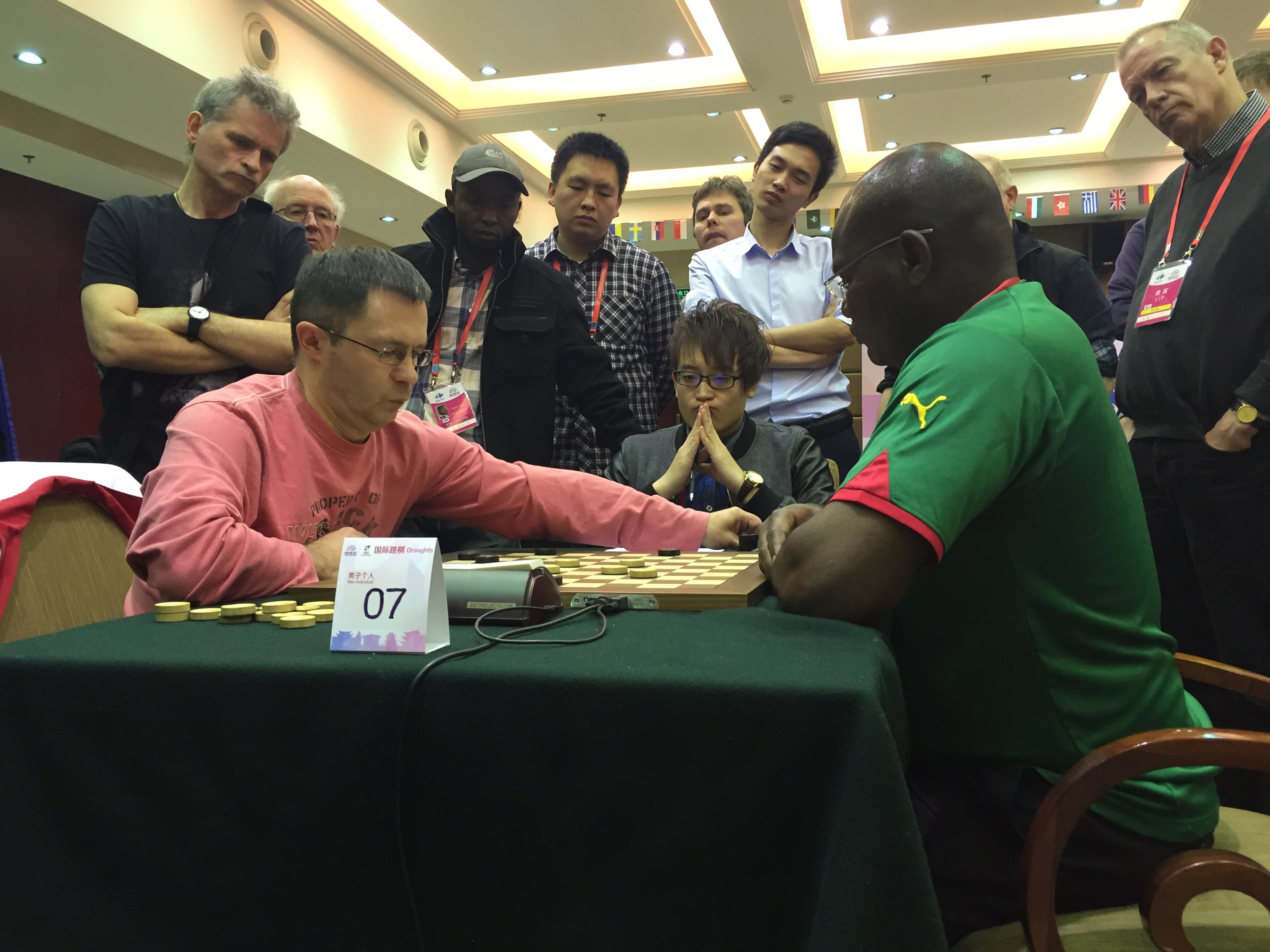 Evgeni Vatutin (Belarus) – Jean Marc Ndjofang (Cameroon) 2-0. Chizhov (left) keeps an eye on his competition.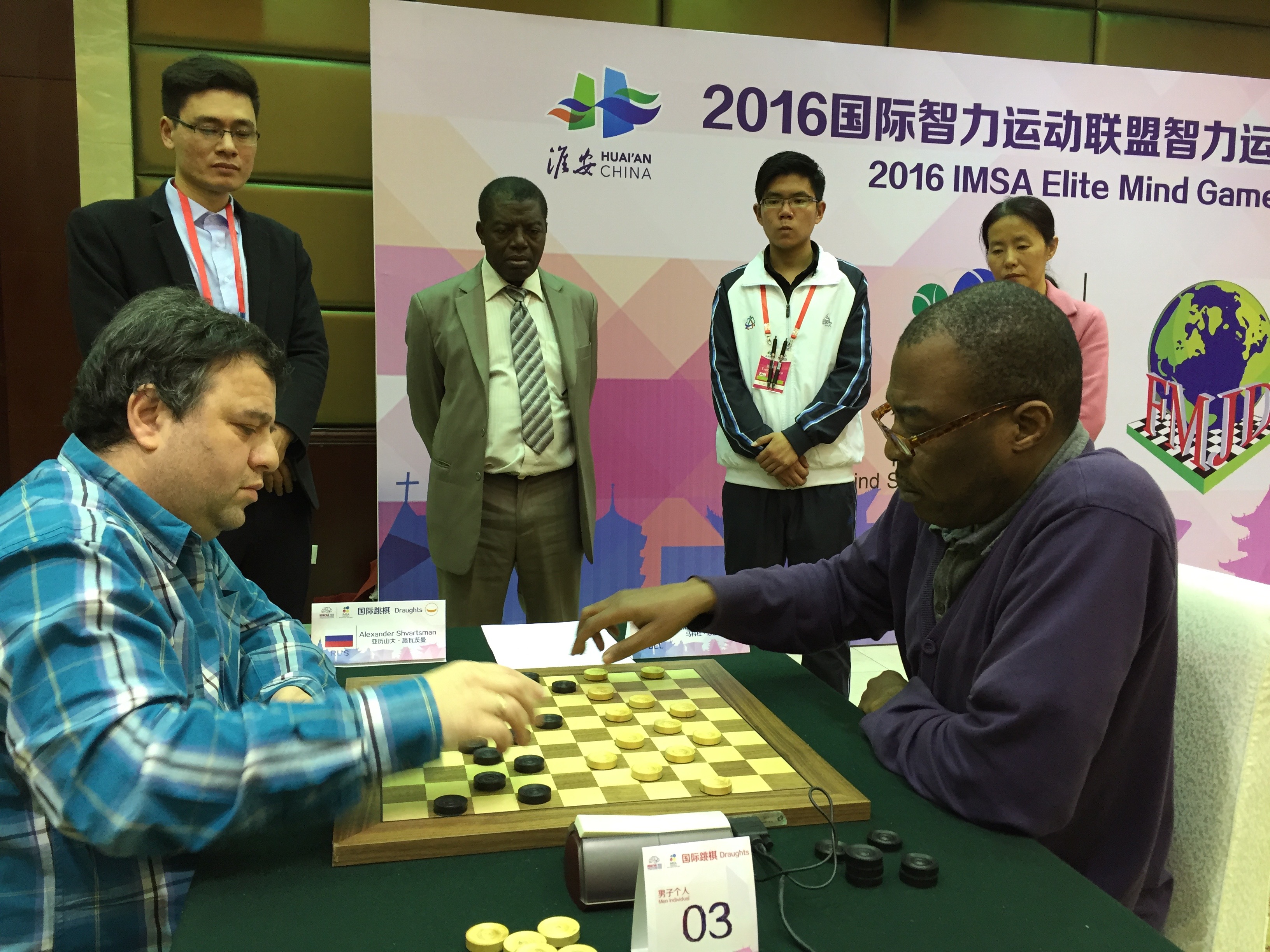 Macodou N'Diaye (Belgium) – Alexander Shvartsman (Russia) 0-2.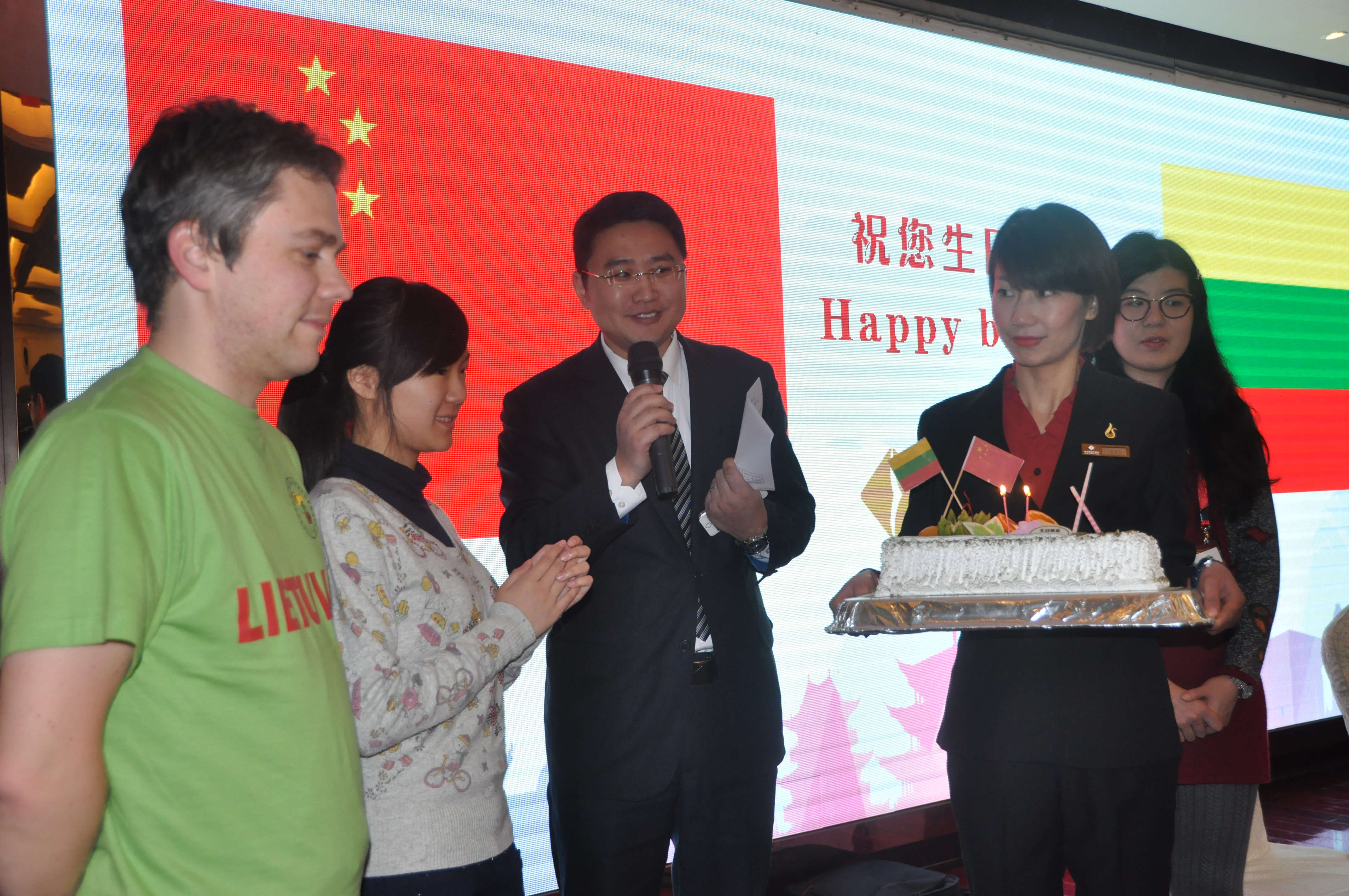 Players Zhang You (China) and Aleksej Domchev (Lithuania) today had the with music and cake for their birthdays.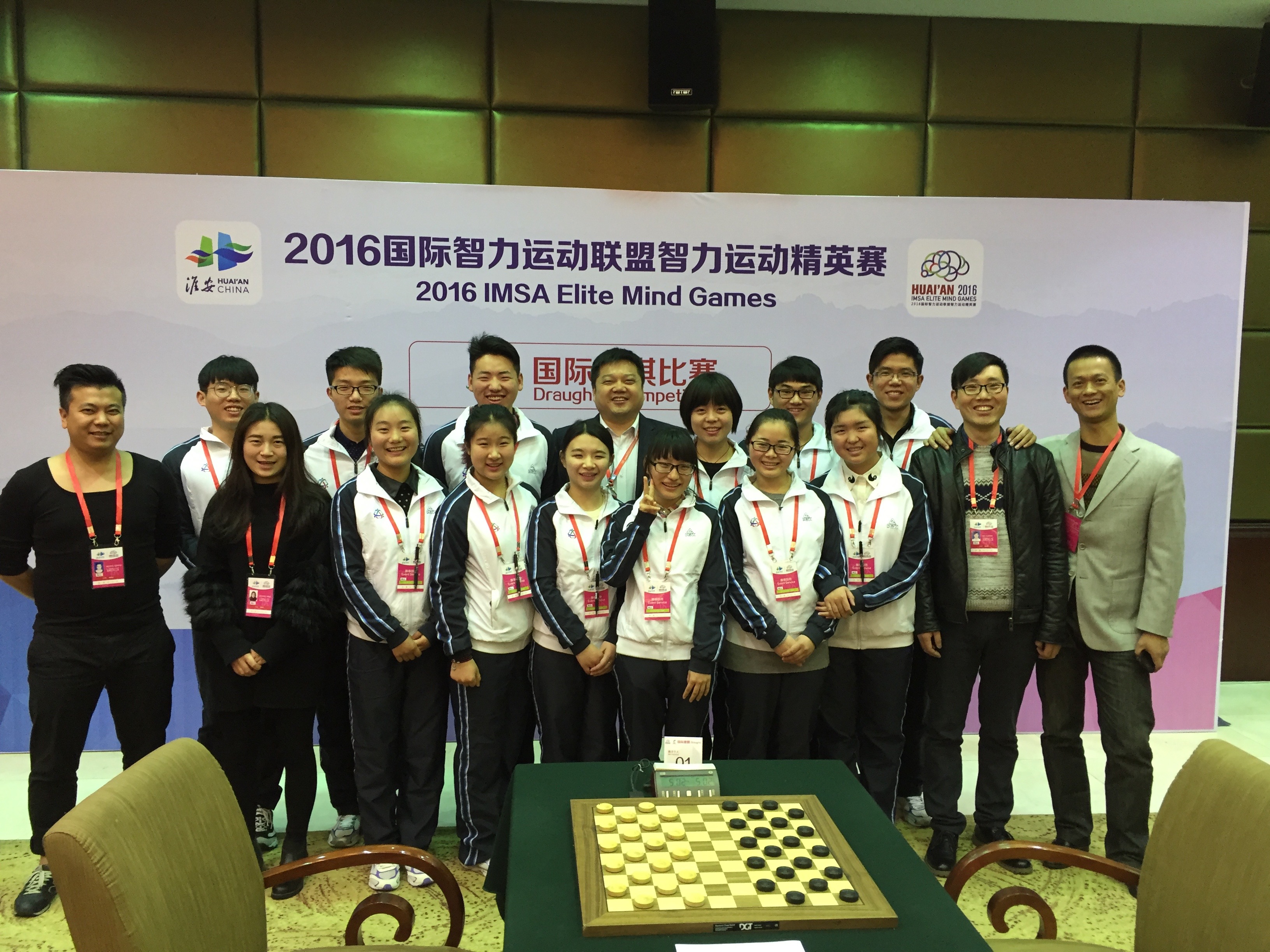 The wonderful volunteers, best volunteer team ever!