The last day of the Super Blitz brought a neck and neck race both in the open and in the women event.
In the open event, Alexey Chizhov maintained his lead from the previous day. But he was joined by Alexander Shvartsman (Russia) and Joel N'Cho Atse (Ivory Coast) when in the second to last round, Baliakin (Netherlands) defeated Chizhov and Atse beat Anikeev (Ukraine). The result was – again – a photo finish between Shvartsman, Chizhov and Atse. As Shvartsman had beaten Atse, Chizhov had beaten Shvartsman and Atse had beaten Chizhov, the direct result between the three grandmasters did not bring the deciding criterion. The next criterion – the number of legs required to obtain 19 victories – decided in favour of Shvartsman (36 legs) before Chizhov (42) and Atse (46).
In the women event, Tamara Tansykkuzhina (Russia), Zoja Golubeva (Latvia) and Viktoriya Motrichko (Ukraine) entered the last round, leading together with 30 points. But both Golubeva and Motrichko lost their last duels against Matrena Nogovitsyna (Russia) and Natalia Sadowska (Poland), whilst Tansykkuzhina scored yet another victory against Hanqing Zhao (China). As a result, Tansykkuzhina finished two points ahead of her direct competitors. Golubeva still obtained the silver medal, but Motrichko lost 'her' bronze medal to Russia's Aygul Idrisova, who in the last round beat Katarzyna Stanczuk from Poland.
AFRICA IS COMING
Looking back at these first IMSA Elite Mind Games, the most remarkable feat may be the continued advent of talented grandmasters from the African continent. In the absence of Dutch super talents Roel Boomstra and Jan Groenendijk (17 years old and vice world champion!), these IEMG would have almost been an exclusively Russian medal feast without the African grandmasters. But Joel N'Cho Atse from Ivory Coast took home a silver (Blitz) and bronze (Super Blitz) medal and Jean Marc Ndjofang of Cameroon in the rapid event took possession of the bronze medal. With three medals, these are the most successful mind games for the African continent since the organisation of the 2008 IMSA World Mind Sports Games. Next to medallists Atse and Ndjofang, Freddy Loko from RD Congo with a fourth place in the blitz event came close to a medal as well and Landry Nga from Cameroon in his first international performance impressed by easily finishing in the upper half of two out of three open events.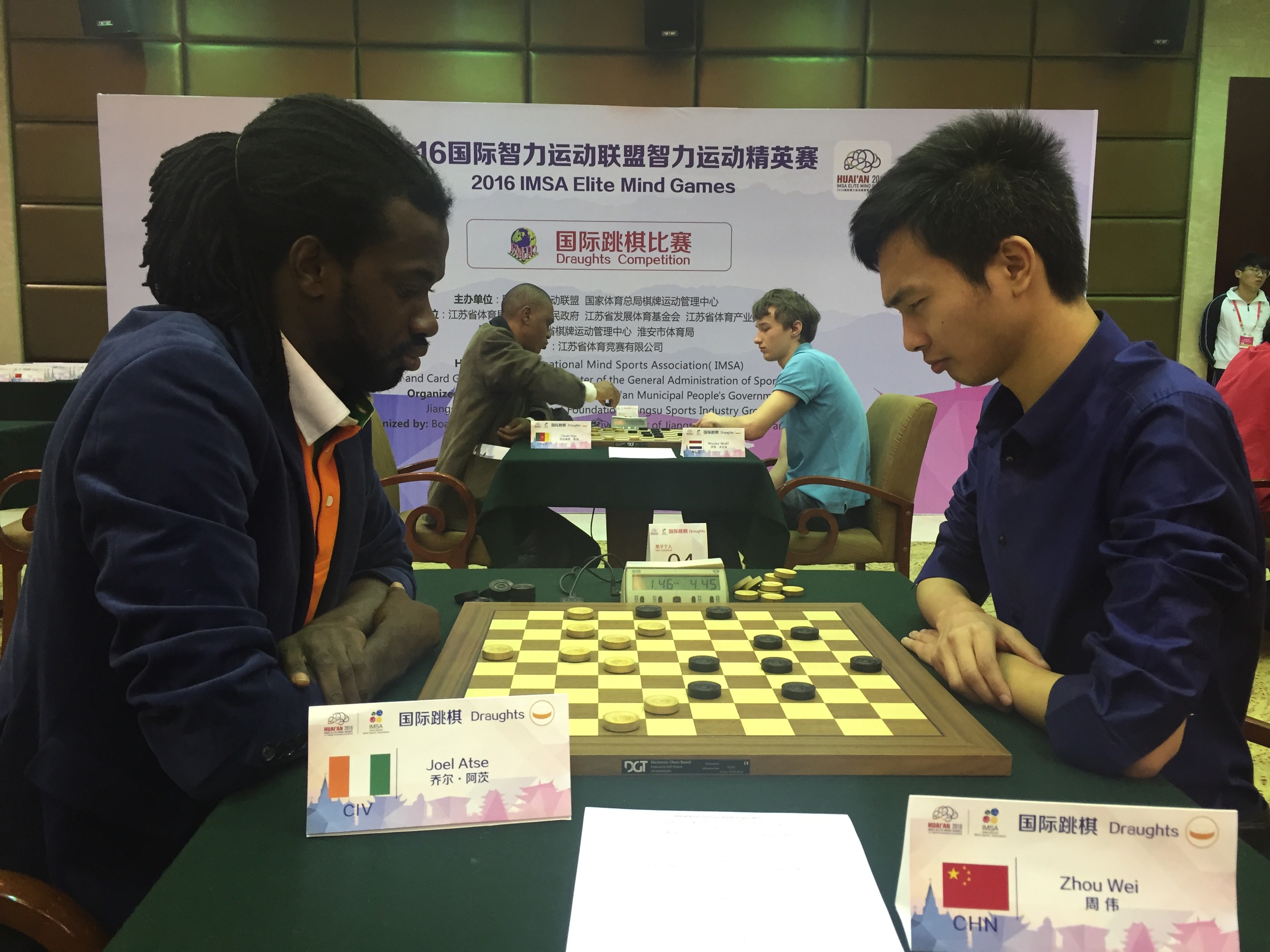 Atse – Wei 2-0.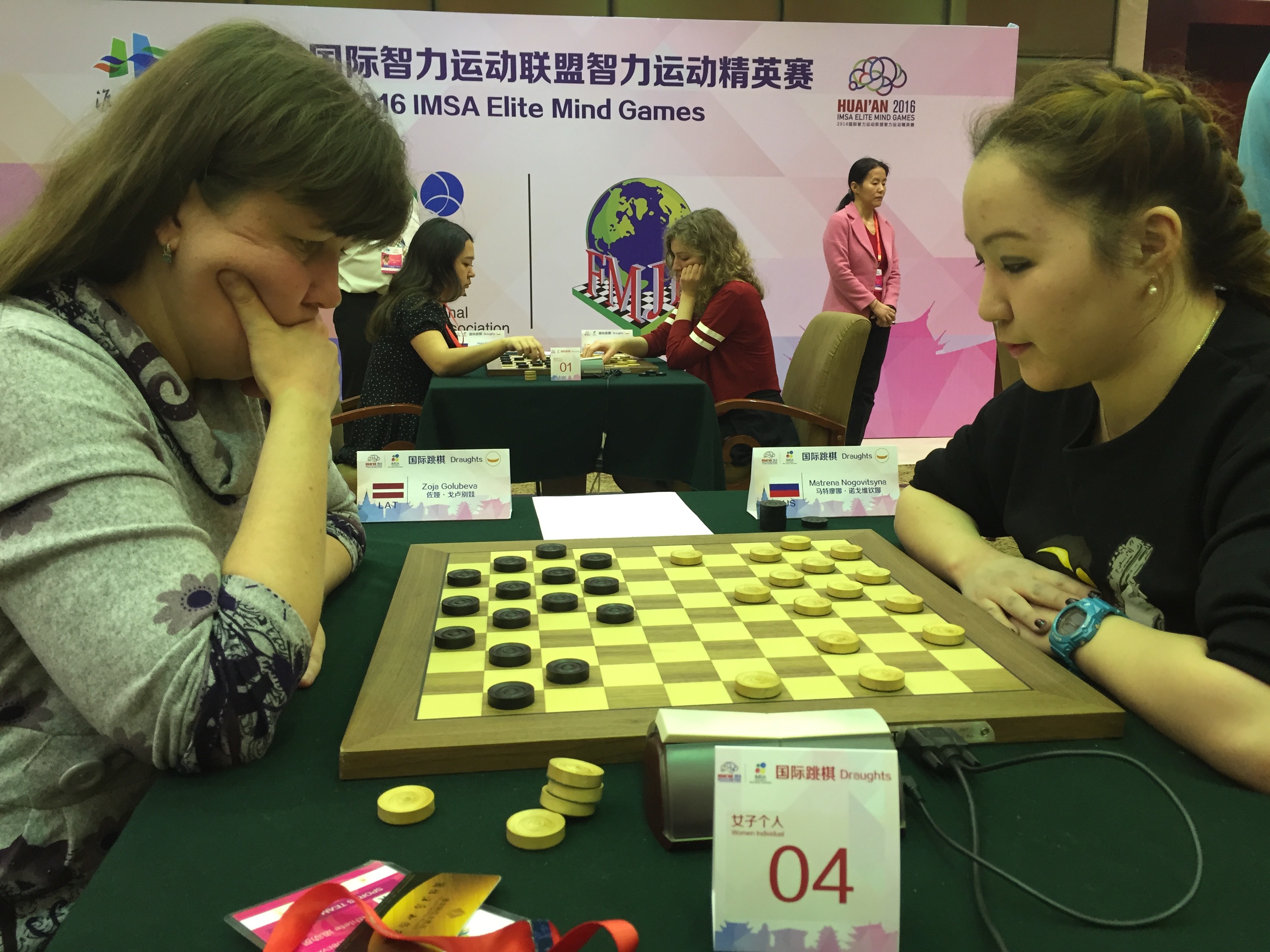 Nogovitsyna – Golubeva 2-0.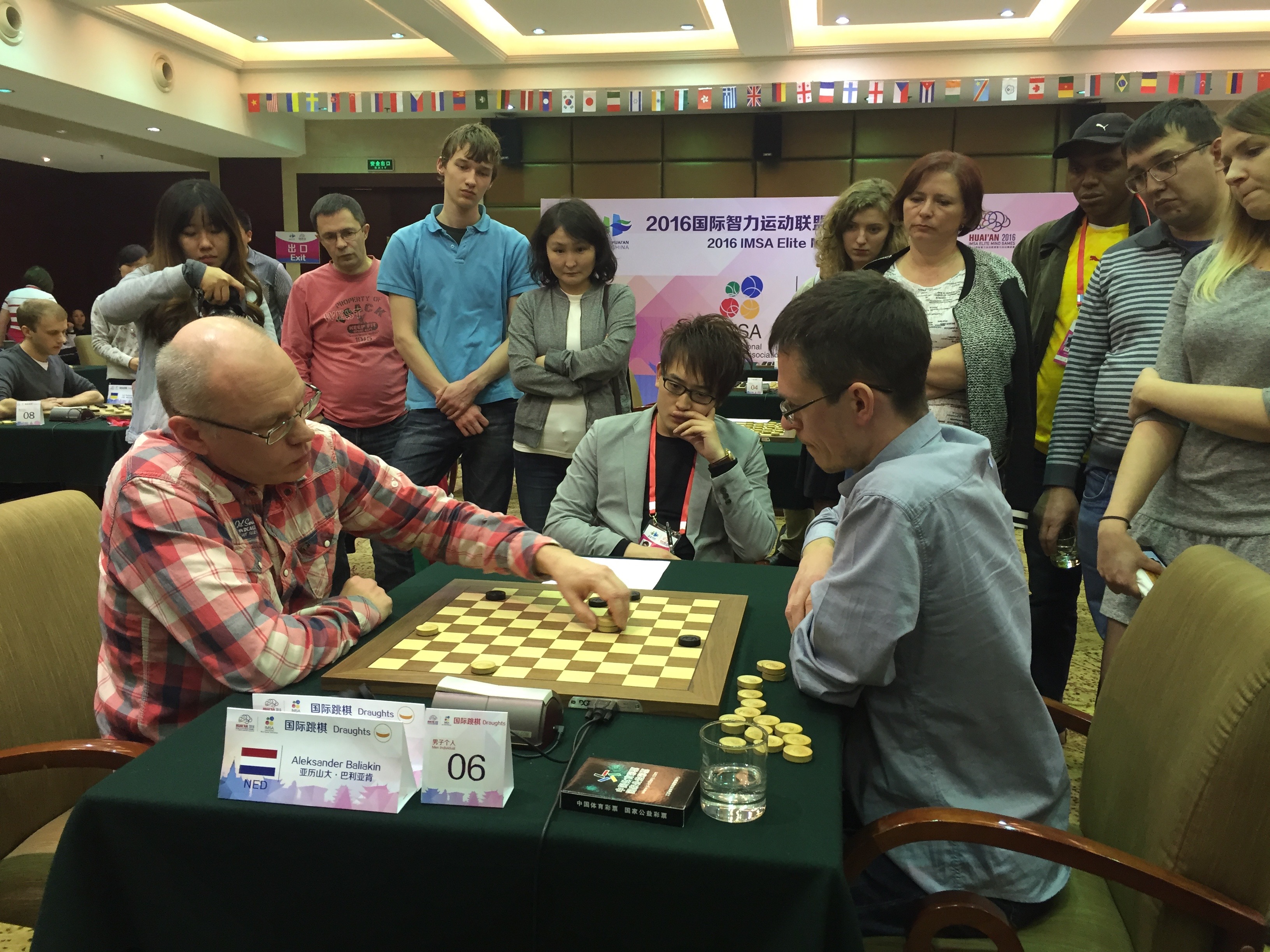 Baliakin – Georgiev 2-0.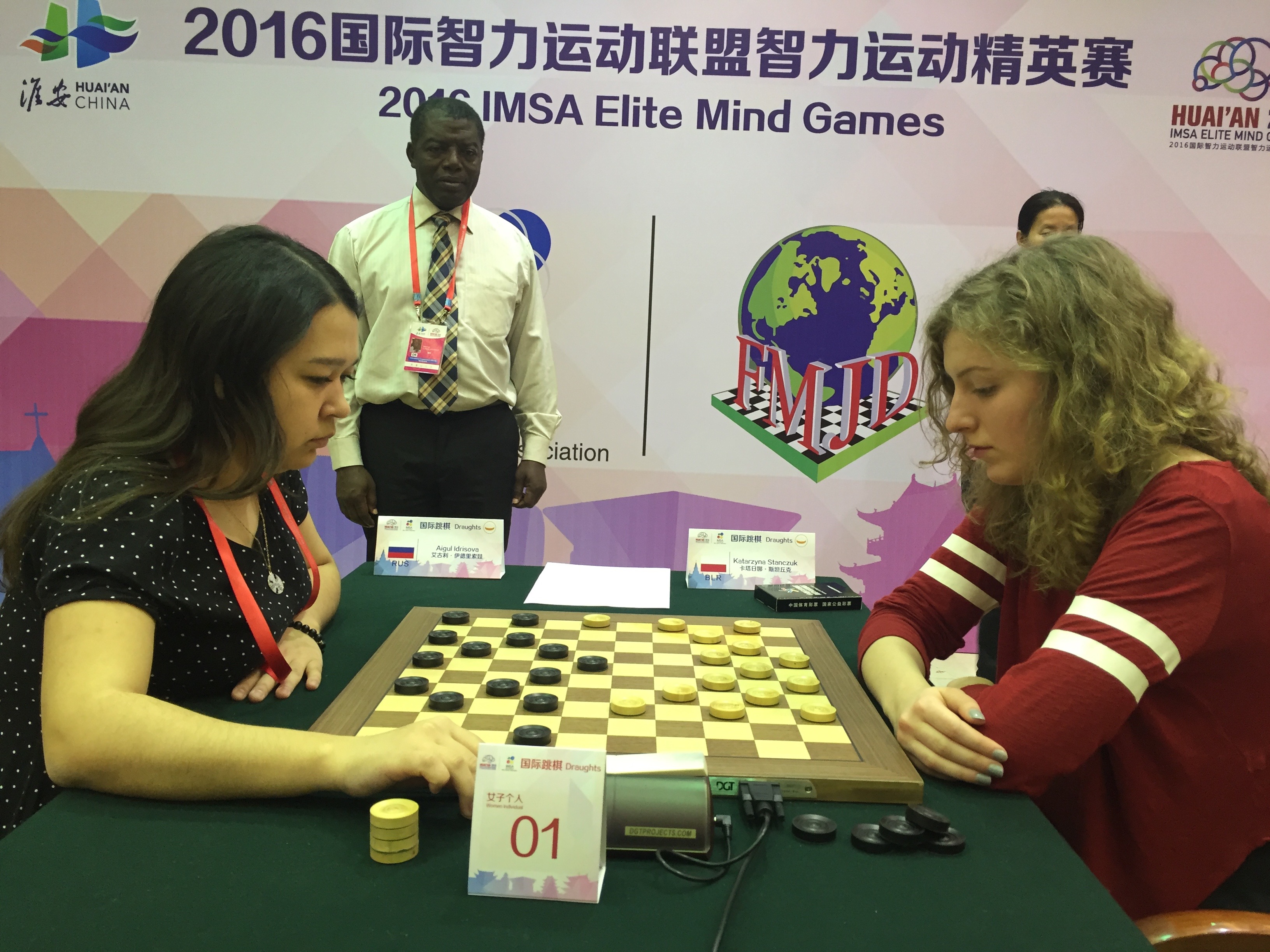 Stanczuk – Idrisova 0-2.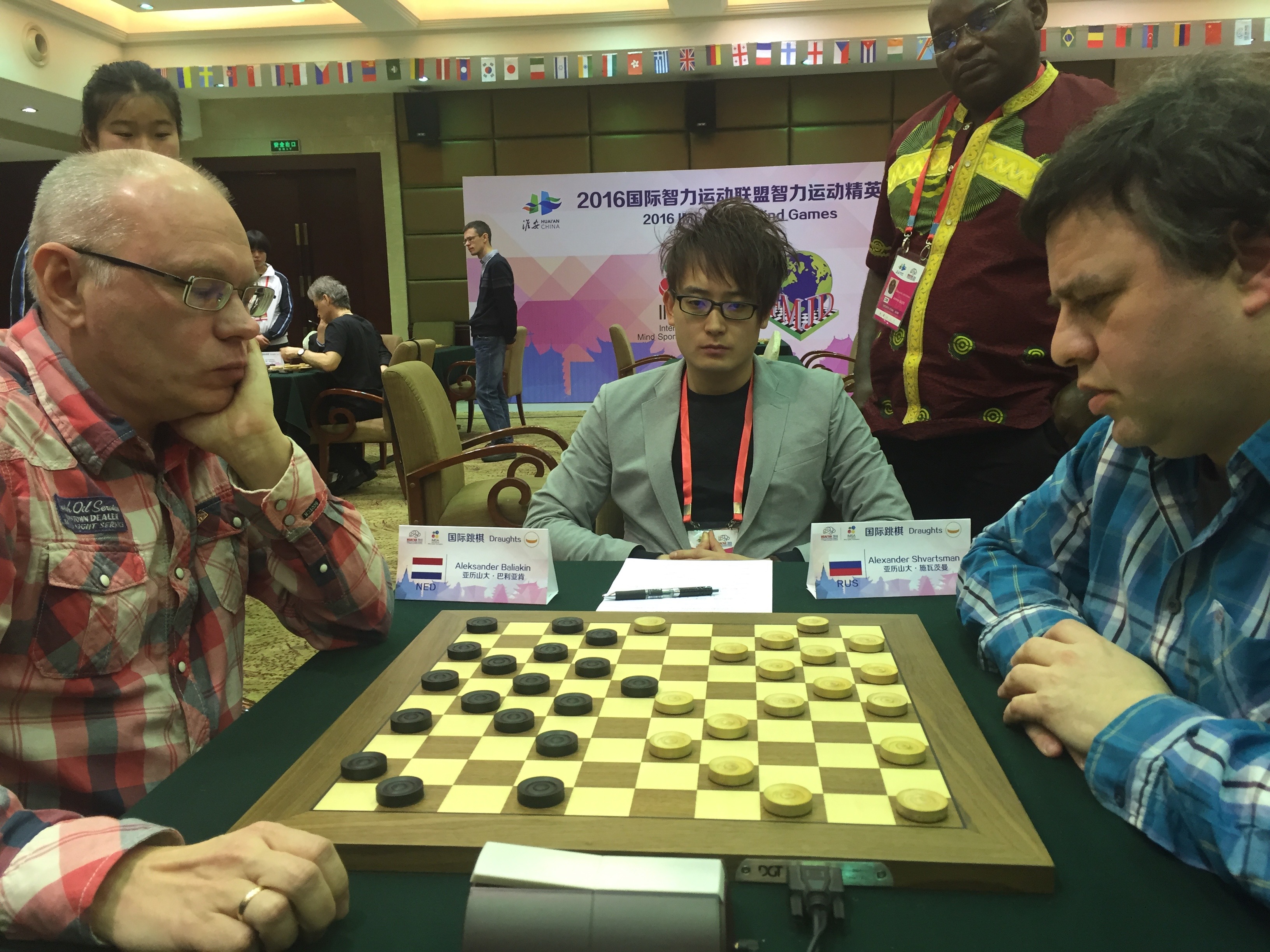 Shvartsman – Baliakin 2-0.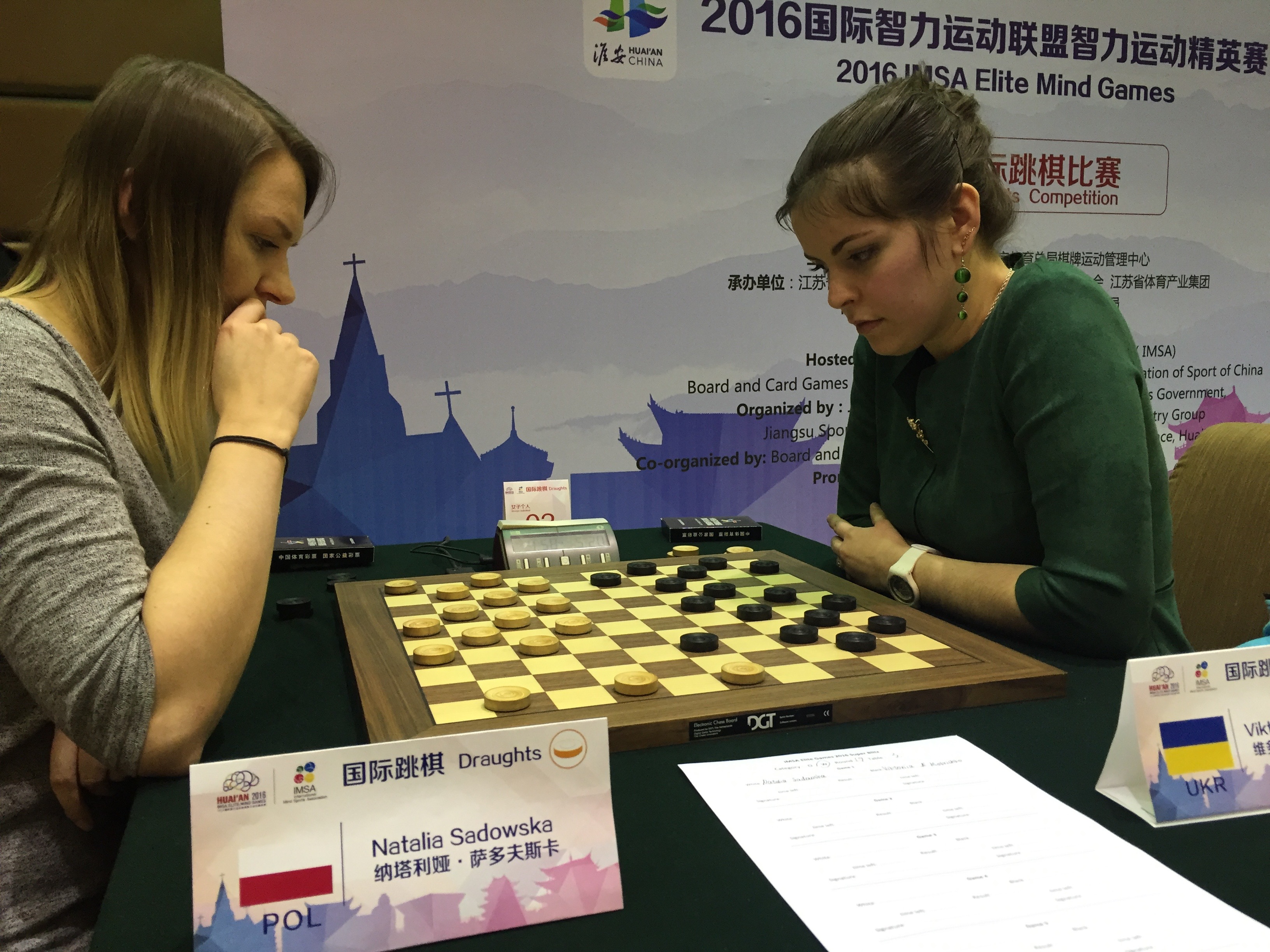 Sadowska – Motrichko 2-0.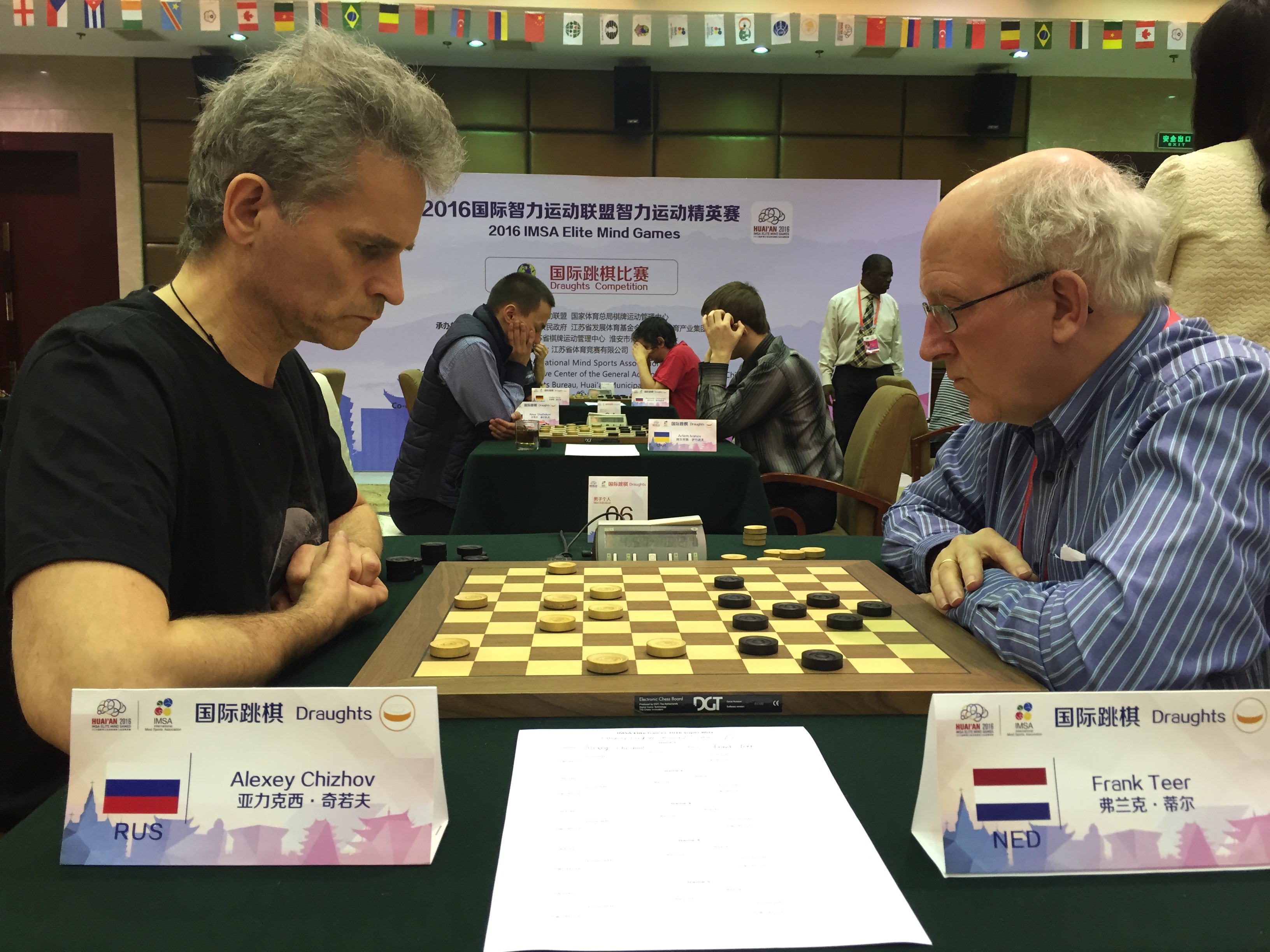 Chizhov – Teer 2-0.